Posted on
By Nancy Wiskel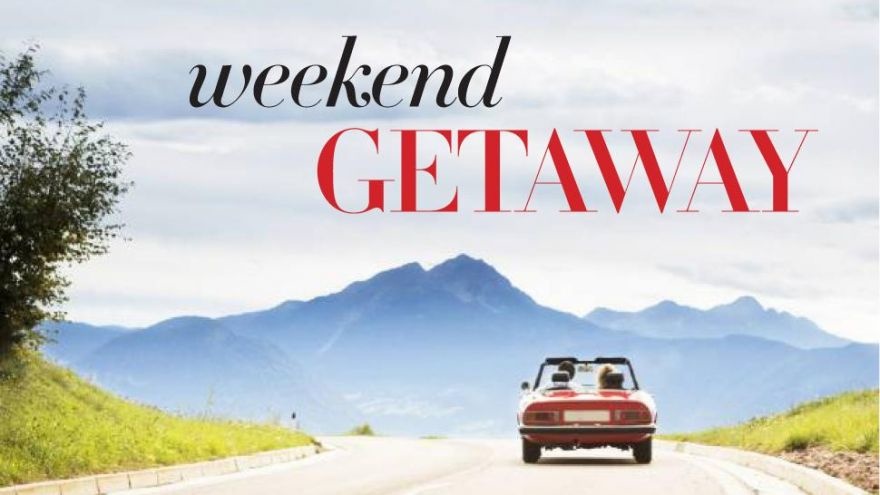 Not sure what to pack when going away for the weekend? Let us help you with some outfit tips and a packing checklist
Many of us love a weekend getaway, as they can often feel more manageable than a longer vacation. However, when it comes to choosing what items to bring with you, it can feel more stressful than a longer vacation as you need to be more mindful of what to pack, especially if you are limiting yourself to one duffel bag.
Knowing you are going to be limited in the amount you can bring, create a mini capsule wardrobe. Pack only the outfits that you would definitely wear and steer clear of those items you may be tempted to bring 'just in case'.  We all tend to pack as much as we can fit, not just what we need – try to resist this temptation and don't forget to check the weather and plan your outfits around it.
Here is what I recommend to bring:
Choose 4 outfits appropriate for the trip and one sleep outfit. Of these four outfits, one will be your travel outfit and one will be dressier if you are planning to head out in the evening. Choose clothing you can mix 'n match as well as darker pants as they easily pair with any tops.
Travel Outfit – This outfit is what you are going to wear to the airport or on your drive. If you are bringing a sweater or sweatshirt, make sure it is part of this outfit to save space in your luggage. Pack the other three outfits away.
For a great versatile piece, I recommend bringing a denim jacket. A denim jacket is great to wear to the airport as part of your travel outfit. It will also work with just about any of your other items and will be a welcome addition for those cooler evenings. Another option would be to pack a jacket with zippered pockets. These jackets are great for travel, as you can put so many things in the pockets which can save space in your luggage or purse.
Now let's move on to shoes.  Most of us have a tendency to pack too many, however, two pairs will be plenty. Make sure one pair is a comfy slip-on shoe that will work at the airport as well as some walking around.  Make your other pair a nude sandal that can go with any outfit. Pack your extra pair of shoes in a shoe bag to keep your other belongings clean and dirt-free.
Pack one pair of pyjamas as well as making sure to pack enough underwear to last for the entire trip.
Lastly, pack travel size bottles for your toiletries for easier and lighter storage. If you are staying at a hotel you may even want to consider skipping the toiletries that you know you will be provided by the hotel (or Air B n B)
Packing Checklist
Two Pairs of shoes (one for walking, one for evening)
Four Outfits
    Travel Outfit (include a denim jacket or a light jacket with zippered pockets) (1)
    Day Outfit (2)
    Going out Outfit (1)
Pyjamas
Underwear
Socks
Toiletry Bag (take only your essentials)
Enjoy your time away.